Profile

Slytherins Do it Better...
This journal should be viewed with discretion.
Free Account
Created on 2012-03-07 04:06:09 (#1530566), last updated 2017-04-05 (2 weeks ago)
1,177 comments received, 50 comments posted
161 Journal Entries, 116 Tags, 0 Memories, 8 Icons

About

Mini Bio
♥♥♥♥Icicle

ABOUT ME

Hello! I'm Ana and have an almost unhealthy obsession with all things Harry Potter, especially Draco Malfoy and his fellow Slytherins. This journal will mostly consist of HP fandom related posts, such as my fic, fic and art recs, fests, as well as silly RL ramblings, which are f-locked.

Please be warned that most of the material on this page is intended for MATURE ADULTS ONLY. You should not read it if you are under the legal age in your country. I do not endorse minors reading any of my NC-17 posts in any way.




HARRY POTTER

My primary fandom is and always will be Harry Potter. Since I basically grew up with the series, I don't think I'll adore another book series or fandom as much.

My main pairing is Harry/Draco, but I read and write various pairings. I like slash, het, femmeslash, and gen fics. Please be respectful if you don't like all of those since all types of fics will be featured on my journal. I don't support wank of any kind.

Mainly, I write Harry/Draco fics. However, I'm trying to expand the pairings I feel comfortable writing. Feel free to rec a pairing that you want me to write. I always like a challenge. So far, I've also written Snape/Draco, Harry/Snape, Draco/Neville, Hermione/Pansy, Pansy/Ginny, Ginny/Luna, Albus Severus/Scorpius, and Pansy/Daphne.



OTHER FANDOMS

Besides Harry Potter, I dabble in a lot of other fandoms, but my favs(of the moment) are Yuri!!! on Ice, QAF, Sherlock, Arrowverse, Doctor Who, Lost Girl, Orphan Black, Walking Dead, and DCU multiverse.


*Pairings I ship:

QAF- Brian/Justin and Mel/Lindsay

Yuri on Ice- Victor/Yuuri and Yuri/Obatek

Sherlock- Sherlock/John

Buffy- Buffy/Faith and Willow/Tara

Smallville- Lois/Clark, Oliver/Chloe, Clark/Lex

Lost Girl- Bo/Lauren

Wynonna Earp- Waverly/Nicole



LIKES/OTHER INTERESTS




*Favorite TV Shows: (in no particular order) House, BTVS/Angel, QAF, TBBT, Doctor Who, Merlin, Sherlock, Arrow, Flash, Smallville, Walking Dead, Bates Motel, Lost Girl, Wynonna Earp, Orphan Black, Yuri!!! on Ice

*Likes:*Books(any type of fiction), reading, writing, fantasy, horror, bad horror films, comics, musicals, staying up late, any type of game, competition, getting emails, short stories, debates, liberalism, feminism, coffee, good wine, running, traveling, foreign languages

If we have any common interests, feel free to friend me. I like making new friends ♥.






---
Proudly sorted into Slytherin *Find me on Pottermore--KnightQueen119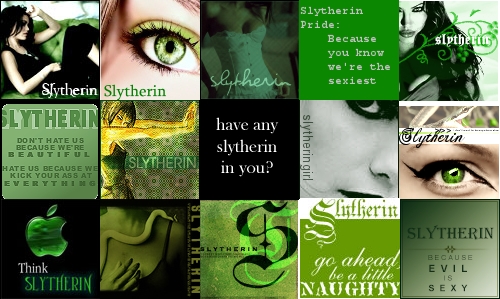 glitter-graphics.com
H/D is Love...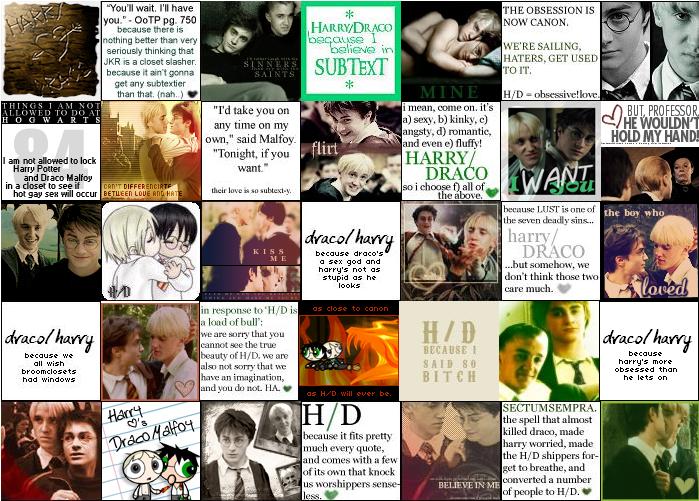 glitter-graphics.com
Brian and Justin is Love...
Bo and Lauren is Love...
WayHaught is Love...







Artist credit and instructions for using my Harry/Draco mood theme created by
shaggirl can be found here. The sources for my profile codes can be found here and here .
*B/J video by
ohfreckle.
dw layout by

betterdolphin

Connect
btvs
,
draco malfoy
,
femmeslash
,
harry potter
,
harry potter fanfiction
,
harry/draco
,
hermione/draco
,
qaf
,
sherlock
,
slash
,
snaco
,
snarry
,
the flash
,
twd
,
victurri
,
viktor nikiforov
,
yuri on ice
,
yuri/victor

People
[View Entries]

Communities
[View entries]

Member Of (37):
albuscorpius100
,
draco100
,
dracoharry100
,
dracotops_harry
,
dramione
,
dreamwidthlayouts
,
fedalforever
,
firewhiskeyfic
,
harry100
,
harryanddraco
,
harrydraco
,
harrylovesdraco
,
hd_eighthyear
,
hd_erised
,
hd_fanart
,
hd_owlpost
,
hd_remix
,
hogwarts365
,
hp_betas_wanted
,
hp_bunintheoven
,
hp_coffeehouse
,
hp_darkarts
,
hp_fanworks
,
hp_femmeslash
,
hp_femsmut
,
hp_kinkfest
,
hpdrizzle
,
hpnextgenslash
,
hpslash
,
memes
,
my_drarry_recs
,
rondraco
,
serpentinelion
,
slythindor100
,
theiceroyals
,
yurionice_fest
,
yurionicefans

Subscriptions (41):
albuscorpius100
,
darkwitches
,
draco100
,
dracoharry100
,
dracotops_harry
,
dramione
,
dreamwidthlayouts
,
dw_maintenance
,
dw_news
,
fanbingo
,
fedalforever
,
firewhiskeyfic
,
harry100
,
harryanddraco
,
harrydraco
,
hd_eighthyear
,
hd_fanart
,
hd_owlpost
,
hd_prophet
,
hd_remix
,
hogwarts365
,
hp_betas_wanted
,
hp_bunintheoven
,
hp_coffeehouse
,
hp_darkarts
,
hp_fanworks
,
hp_femmeslash
,
hp_femsmut
,
hp_kinkfest
,
hp_mhealthfest
,
hpdrizzle
,
hpnextgenslash
,
hpslash
,
memes
,
my_drarry_recs
,
rondraco
,
slythindor100
,
theiceroyals
,
worshipdarklord
,
yurionice_fest
,
yurionicefans

Administrator Of (2):

Feeds
[View Entries]

Subscriptions (0)

Linking
To link to this user, copy this code:
On Dreamwidth:
Elsewhere: